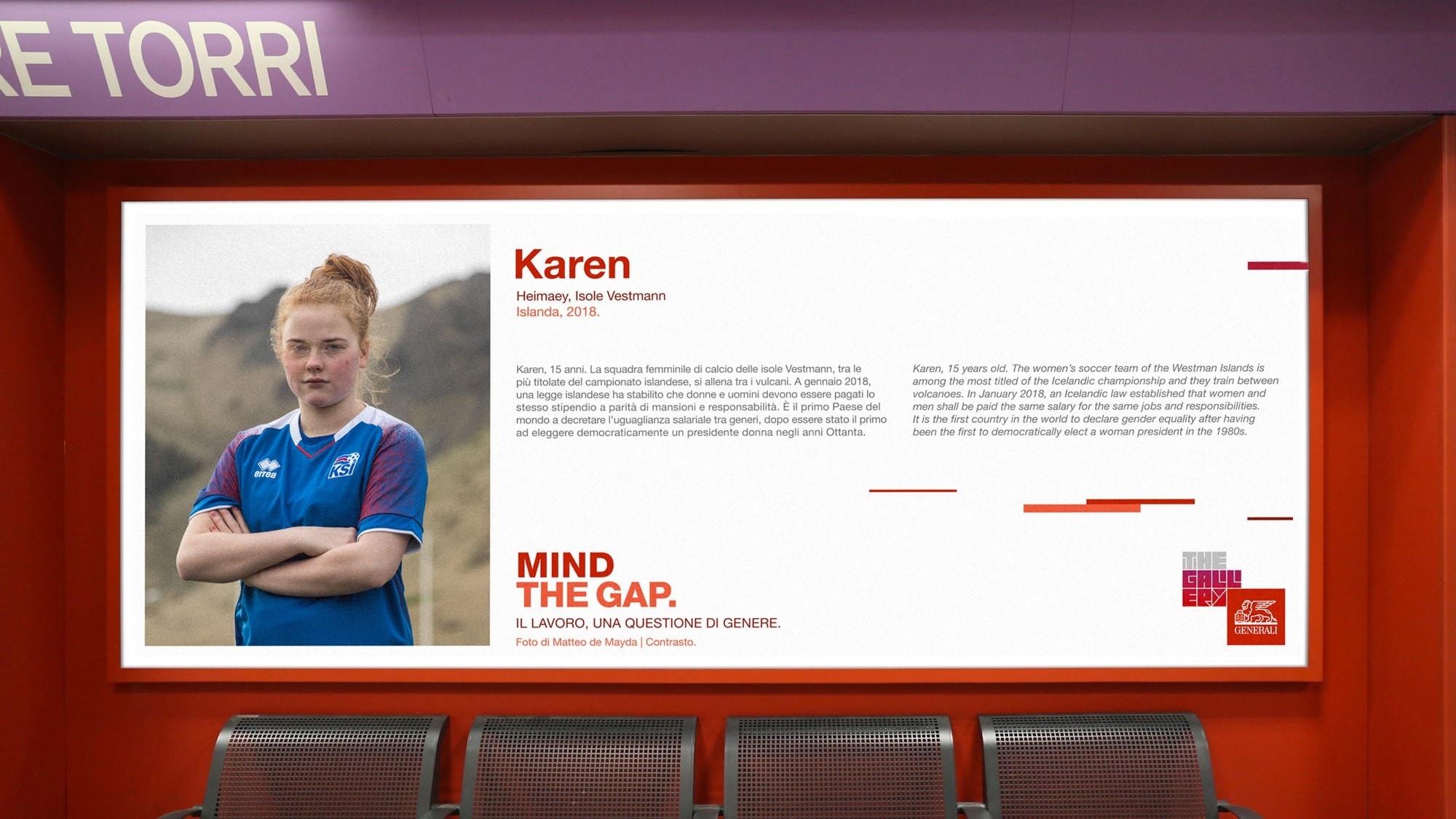 The Icelandic national football team strip designed by Erreà is one of the protagonists of The Gallery installation at the CityLife Shopping District in Milan, a Generali Group project which aims to reinterpret the concept of the metro station, not only as a dynamic urban crossroads but also as a constantly changing public exhibition space.
The shot, located in the Tre Torri metro station in Milan, shows the photo of Karen dressed in the Erreà shirt, along with that of 5 other women highlighting the issue of the employment gender gap.
In fact, according to the International Labour Organization, between 1990 and 2018, the average rate of female labour force participation increased by 4% in high-income countries while it decreased by 5% in emerging or developing countries, those with the highest populations. The gender gap in employment, the difference between male and female labour participation rates, is 27% and is expected to be the same in 2030. The idea is to underline the fact that it cannot be said that true global economic democracy has been achieved for as long as women continue to face difficulties in entering the world of work and contributing to both personal growth and the growth of the communities in which they live.
The portraits taken by photographer Matteo de Mayda are a testimony to the ability and willpower of some of them.