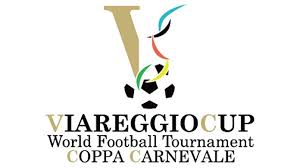 The 71st edition of the Viareggio Cup, the international football tournament known as the Viareggio Cup World Football Tournament - Coppa Carnevale, will take place from 11 to 27 March.
The formula for the event, that in 2018 was won by Inter, will remain unchanged with the presence of 40 teams from 5 continents. The great innovation for this 2019 edition is the inclusion of the women's competition, the Woman's Viareggio Cup Tournament, Ondina Trophy, that will take place from18 to 26 March, and will see eight teams taking part.
This year Erreà Sport will once again be the tournament's technical sponsor, supplying footballs and fabric material for the entire staff and ball persons.
Consequently, for this edition too the Viareggio Tournament will be able to count on the supply of FIFA QUALITY certified Erreà STREAM ANNIVERSARY match balls.
As a result of its cutting-edge 32-section multi-layer "hybrid" construction the ANNIVERSARY football offers a mix of technology and innovation that is perfect for the highest levels of competition. Designed to ensure excellent performances on all surfaces and in all weather conditions, it guarantees an increased explosive response to the foot, without affecting touch and playability.
Erreà will, moreover, be participating with two teams as their technical sponsor, namely Parma Calcio 1913 and the US team, Euro New York.
;.