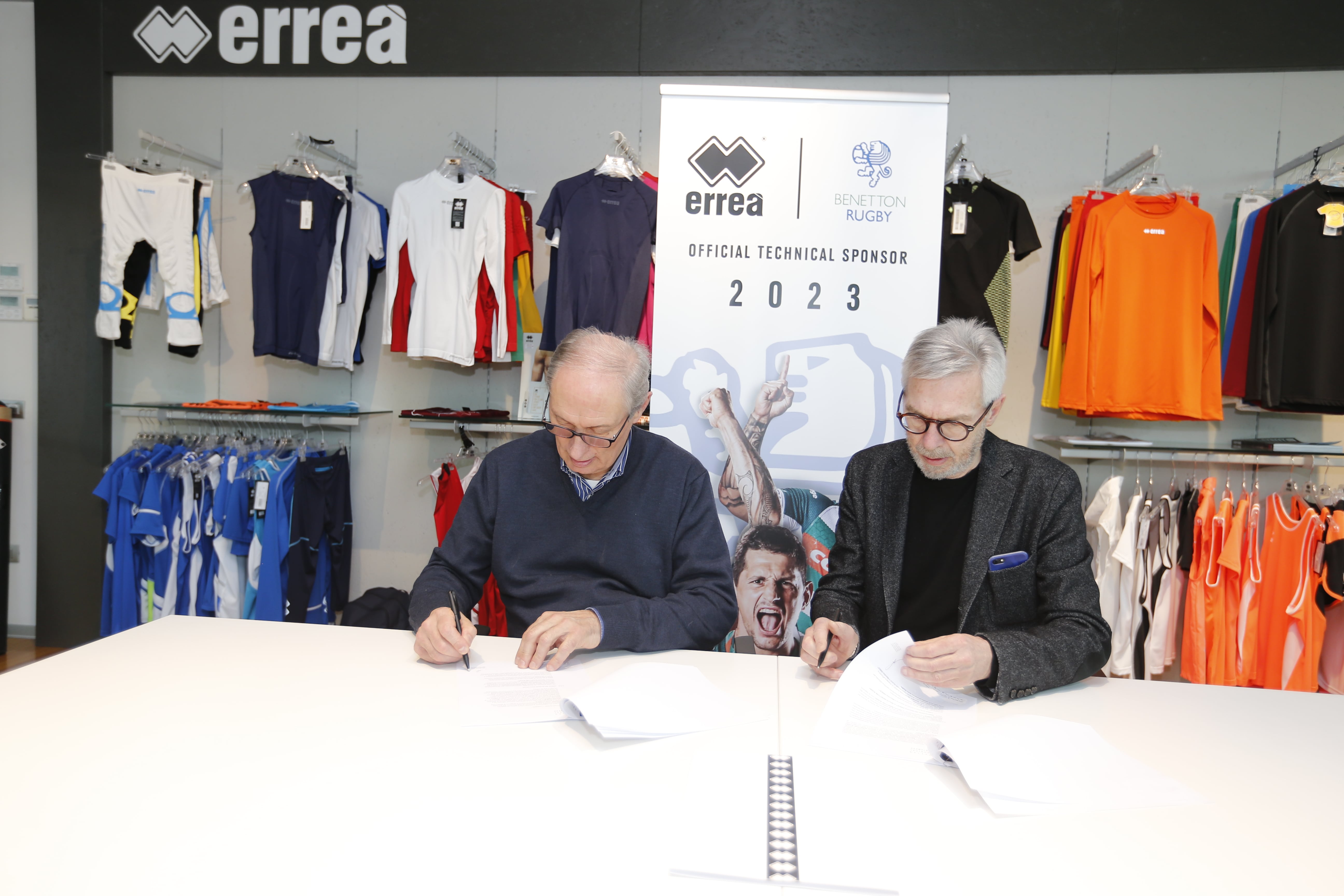 Erreà Sport is pleased to announce that it has signed the renewal of its technical sponsorship of Benetton Rugby for the next three seasons, thus continuing this fruitful collaboration with the green & white Lions.
"We really wanted to continue our relationship with Benetton Rugby", said Angelo Gandolfi, President of Erreà Sport. We are delighted to remain by the side of one of the most important teams on the international rugby scene for another three years. Over the coming seasons, as always, we will strive to work in close synergy with the team, offering all our experience, passion and product quality."
Amerino Zatta, President of the green & white teamdeclared, "We are extremely pleased to extend our partnership with a company such as Erreà which represents territorial excellence on both a national and international level. A company which has been by our side already for a number of years now and throughout different periods of our recent history; a company in continuous growth just like us and with which we share, each in their respective sector, the same values and objectives".