From October 12th to 15th, 2023, the Trento Sports Festival will bring together athletes, enthusiasts, industry experts, and prominent figures to explore, celebrate, and discuss the world of sports in all its nuances.
Under the theme "The Great Beauty," this year, the festival highlights not only the competitive aspect of sports but also its ability to inspire, connect, and transform lives through passion and dedication. As in previous editions, indoor and outdoor activities will enliven the city in every corner, transforming theaters, historic buildings, squares, cinemas, and bookstores into places of fervent sports and cultural activities.
Erreà renews its involvement as the official apparel supplier, dressing the staff and organization of the event. Additionally, they will sponsor basketball and paddle camps, outfitting instructors and participants, and will host a talk dedicated to volleyball. Erreà's deeply rooted philosophy of personalization, which has always distinguished it, will reach its peak in the clothing designed for the event, featuring a unique and innovative design, thus becoming an authentic expression of the brand's image and identity.
The garments are certified Standard 100 by Oeko Tex®, a recognition that guarantees compliance with strict standards regarding substances harmful to health. This certification emphasizes Erreà's commitment not only to providing style and personalization but also to ensuring that every garment is safe and comfortable for those who wear it.
Angelo Gandolfi, President of Erreà, states: "Last year, we embarked on this journey with enthusiasm, and this year, we face it with renewed commitment. This event represents an exceptional opportunity to strengthen the bond between Erreà and the world of sports, a connection that is concretely manifested through our actions. We are ready to share the energy and dedication with all those who will participate in the Sports Festival, continuing to celebrate the exceptional combination of passion, competition, and inspiration that represent the beating heart of the sports world."
For further information on Erreà's news and the event, please visit Erreà's website at www.errea.com and the official website of the Trento Sports Festival at www.ilfestivaldellosport.it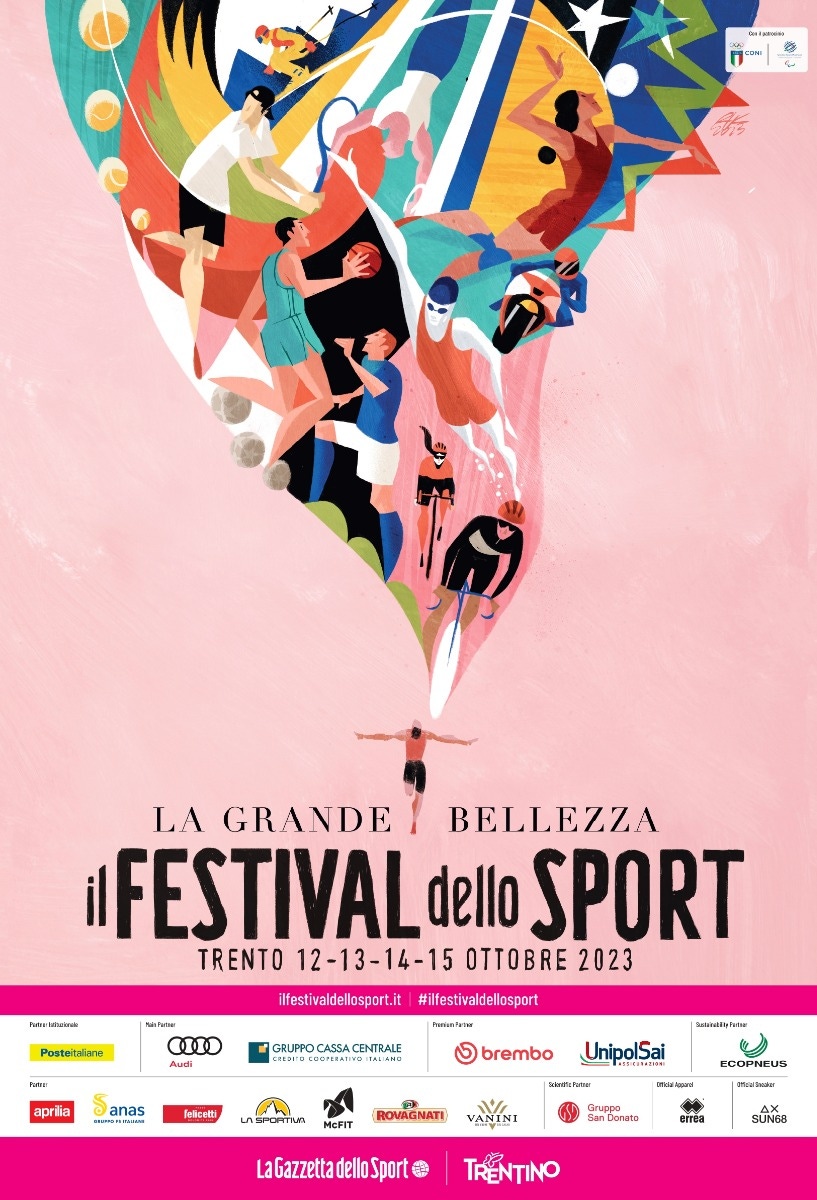 Photo Credit: Gazzetta dello Sport e Festival dello Sport